CTP(Capacitive Touch Panel)
Panox Display provides customized size CTP
.in-cell, on-cell, G+F, G+F+F, G+G, OGS CTP
.Industry and automotive CTP solution
.( CYPRESS, ATMEL, FOCALTECT)
.OCA, OCR optical bonding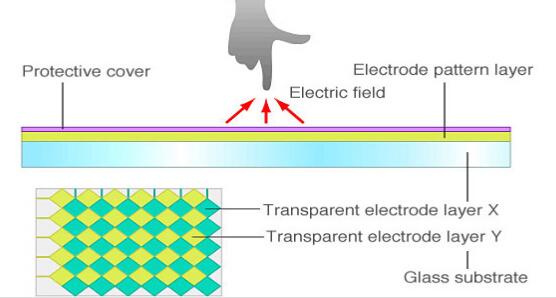 RTP(Resistive Touch Panel)
Panox Display provides customized size RTP
.High temperature and humidity, anti static.
.4 line and 5 line RTP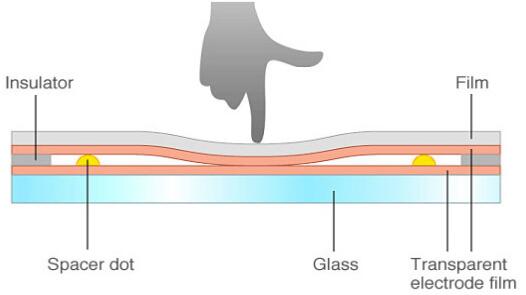 TP products from Panox Display

Capacitive Touch Panel For Wearable Application
The military level cover glass,
anti-scratch, which can be used in extremely hostile environment, such as hot, cold, long-time sunshine, salt mist.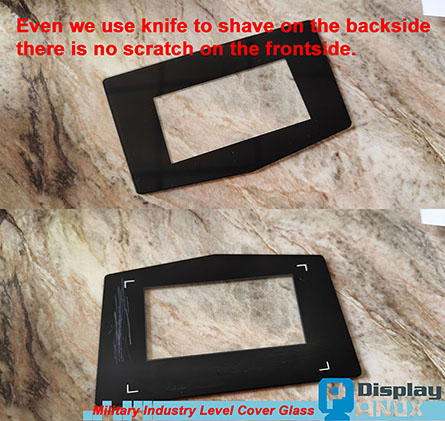 The Difference Between AR And AG Coating
AR stands for Anti Reflective Glass: After the glass is optically coated, it reduces its reflectivity and increases the transmittance. The maximum value can increase its transmittance to over 99% and its reflectivity to less than 1%. By increasing the transmittance of the glass, the content of the display is more clearly presented, allowing the viewer to enjoy a more comfortable and clear sensory vision.
Application areas: glass greenhouse,high-definition displays, photo frames, mobile phones and cameras of various instruments, front and rear windshields, solar photovoltaic industry, etc. Simple identification method: Take a piece of ordinary glass and an AR glass, and tie it to the computer or other paper screen at the same time. AR coating glass is more clear.

AG Stands for Anti-Glare Glass: By chemical etching or spraying, the reflective surface of the original glass is changed to a diffused surface, which changes the roughness of the surface of the glass, thereby producing a matte effect on the surface. When the outside light is reflected , it will form a diffuse reflection, which will reduce the reflection of light, and achieve the purpose of not glare, so that the viewer can experience better sensory vision.
Applications: Outdoor display or display applications under strong light. Such as advertising screens, ATM cash machines, POS cash registers, medical B-displays, e-book readers, subway ticket machines, and so on. Simple identification method: Place a piece of glass under the fluorescent light and observe the tube from the front of the glass. If the light source of the lamp is dispersed, it is the AG treatment surface, and if the light source of the lamp is clearly visible, it is a non-AG surface.