The Controller/Driver Board is used to OLED/LCD display and work as the main display board. It ensures a panel display works properly with input connections such as VGA, HDMI, DVI, or DP (Display Port).
Panox Display supplies Controller/Driver boards that work with all of the well-known OLED/LCD panel brands. We provide an Controller/Driver board with cable sets based on the demands of your panel display, with custom firmware to ensure your panel display works as it should do.
The functions of our boards include, but are not limited to, adjustment of brightness, sound output, touch interface, extra data transmission, and gyroscope.
Panox Display also provides customized display system solutions, including customized boards, RTP/CTP, and cover glass.
INDUSTRIE DISPLAY SOLUTIONS
TFT Display Controller Boards
In-house developed and self-produced industrial LCD panel control solutions. Custom control boards (MOQ of 200-1000pcs / year)
LCD-Kits and Touch TFTs
Complete industrial and digital signage display solutions such as display-kits or total solution touch displays with touchscreen directly integrated in the manufacturing process.
Controller/Driver Boards OVERVIEWS
HDMI-MIPI2KV03
Basic Function
1】:Compliant with DCS1.02, D-PHY1.2& DSI1.02 &CSI-2 1.0
2】:1 Clock Lane, and 1~4 Configurable Data Lanes per port
3】:1/2 configurable port.
4】:Compliant with the HDMI 1.4(2.0)specification;
5】:Adjust backlight function;
6】:Input Voltage:+5V(Micro USB);
7】:Dimensions:49 x 55x H4.3 mm ;
8】:RoHS Compliant;
9】: TP port and loudspeaker port available

Display Cases: Sharp 10.1 inch 2560x1600 LCD @ 60 Hz
Sharp 5.5 inch 1440x2560 LCD @ 60 Hz
MicroHDMI-MIPI31V06
Basic Function
1】: Compliant with DCS1.02, D-PHY1.2& DSI1.02 &CSI-2 1.0
2】: 1 Clock Lane, and 1~4 Configurable Data Lanes per port
3】: Compliant with the HDMI 1.4 specification with TMDS data
rates up to 3.4Gbps per channel,Support HDCP 1.4;
4】: 80Mb/s~1.5Gb/s per Data Lane;
5】: ESD 4kV HBM;
6】:Input Voltage:+5V;
8】: RoHS Compliant;
9】: TP port and loudspeaker port available
Display Cases: 6.2 inch 720*RGBx1280 LCD@60 Hz RGB Interface
HDMI-RGB V05
Basic Function

1】: Compliant with the HDMI 1.4(2.0)specification;
2】: Input Voltage:+5V(Micro USB);
3】:TP Compliant, default code for GT911 chip;
4】:Compliant with the RGB 24 bits display;
5】: Compliant with the LVDS signal;
6】:Adjust backlight function;
7】:Dimensions:35 x 95x 4.7 mm ;
8】:RoHS Compliant;
9】: Loudspeaker port available, 2* 3W@4 Ohm

Display Case: 7 Inch 1024RGBx600 LCD RGB Interface
TYPE-C-MIPI-29V01
Basic Function

1】: Compliant with BOE 0.39 inch Micro OLED;
2】: Apply to AR/VR;
3】: Type-C input interface;
4】: Compliant with type-c mobilephone, PC
Display Case: BOE 0.39 inch Micro OLED 1920x1080 Mipi @ 60 Hz
SUPPORT RASPBERRY PI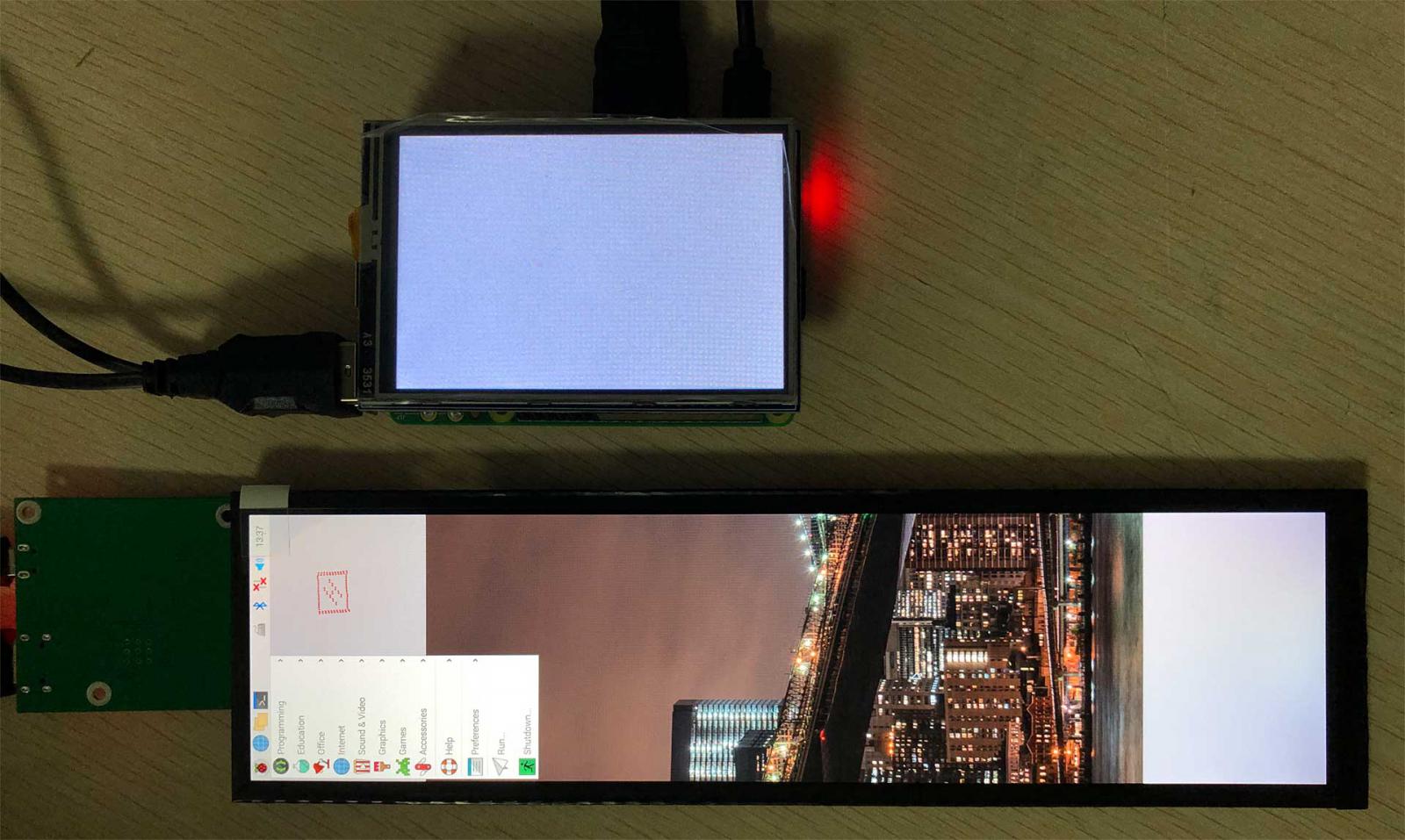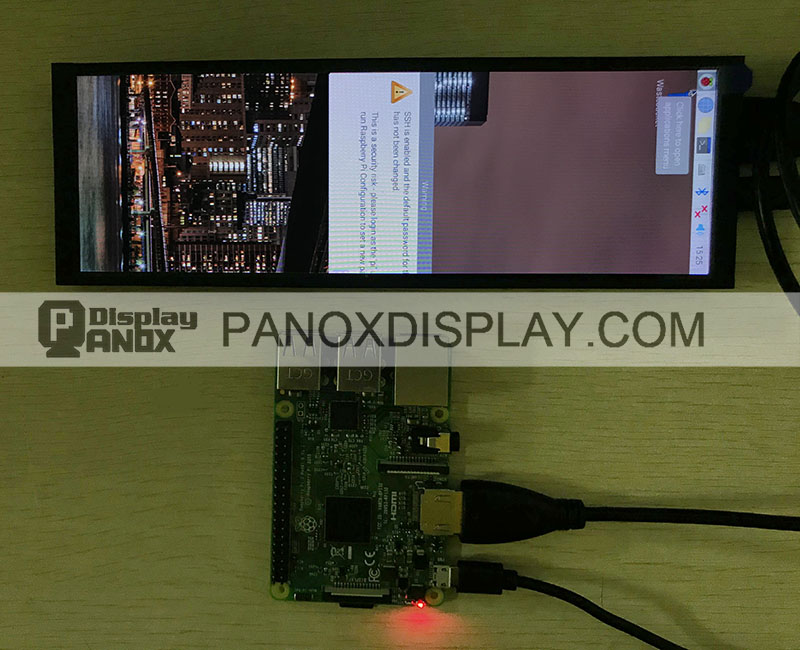 GET YOUR CUSTOMIZED BOARD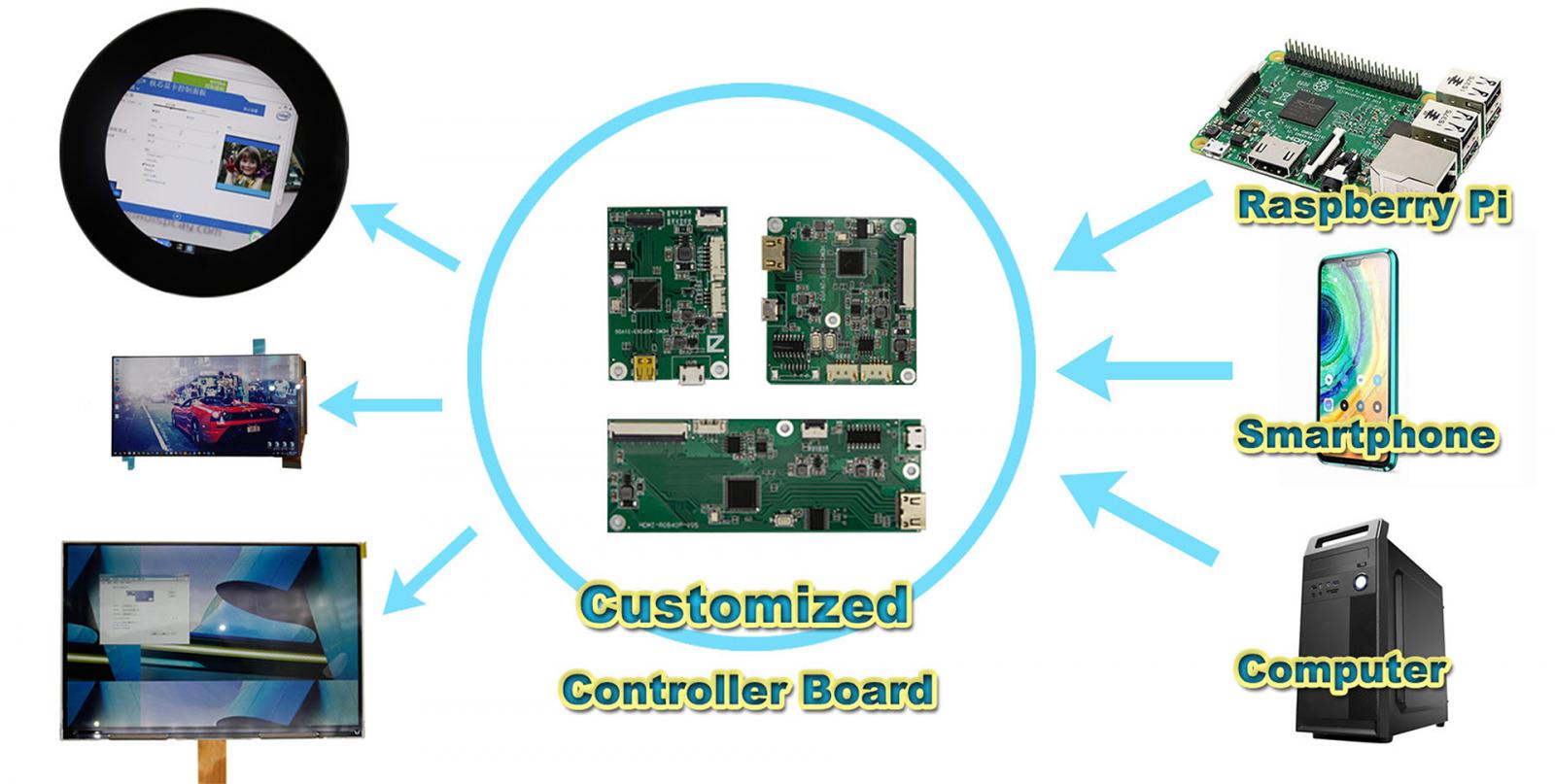 AVAILABLE AD/DRIVING BOARD CASES
Sharp 10.1 inch TFT LCD 2560X1600 HDMI To MIPI DSI
JDI 8.9 inch TFT LCD 2560X1600 HDMI To MIPI DSI
JDI 7 inch TFT LCD 1920X1200 HDMI To MIPI DSI
Most of our display in Product List have AD/Driving Board available