Sightful has unveiled what it claims is the world's first augmented reality (AR) laptop.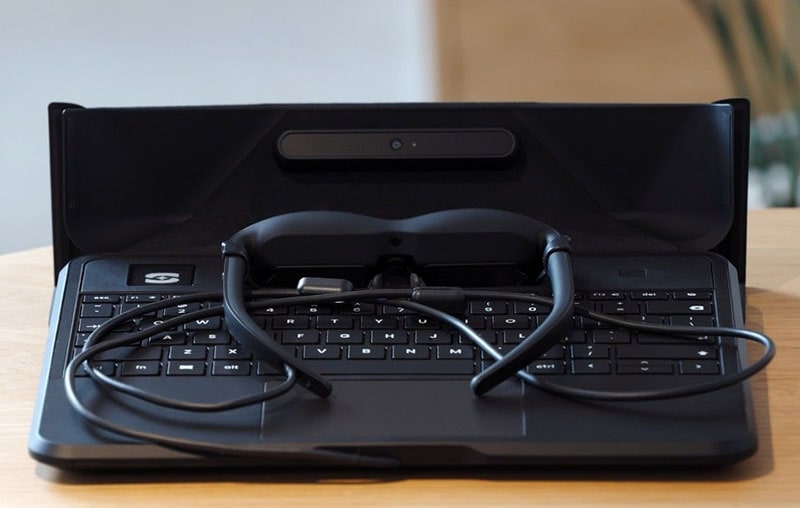 The laptop, called Spacetop, has been developed over several years by more than 60 spatial computing experts from Apple, Microsoft and Magic Leap.

Sightful's CEO, Tamir Berliner, says Spacetop uses AR technology to remove the physical limitations of traditional laptops, enabling users to carry around with them a large, private virtual workspace that can be customized to suit their individual needs.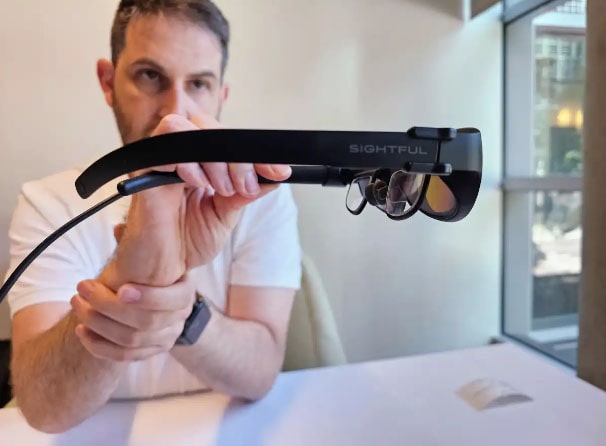 The result is a product that delivers:

A virtual canvas of more than 100 inches

: This can be customized to suit your needs and is projected into the air before you.

An i

ntuitive augmented reality experience:

Spacetop runs just like a normal laptop, meaning users don't need to learn complex gesture controls or go through the (often laborious) process of integrating external hardware or software to enjoy a familiar office experience.

An u

nlimited digital workspace:

Users can carry a multi-monitor setup with them as large (or small) as their work requires, enabling them to work from anywhere – be it on the sofa at home, while breakfasting in a local cafe, or on a plane.

Privacy by

design:

The Spacetop's work environment, which is called the Canvas, and the user's work are completely invisible to surrounding individuals.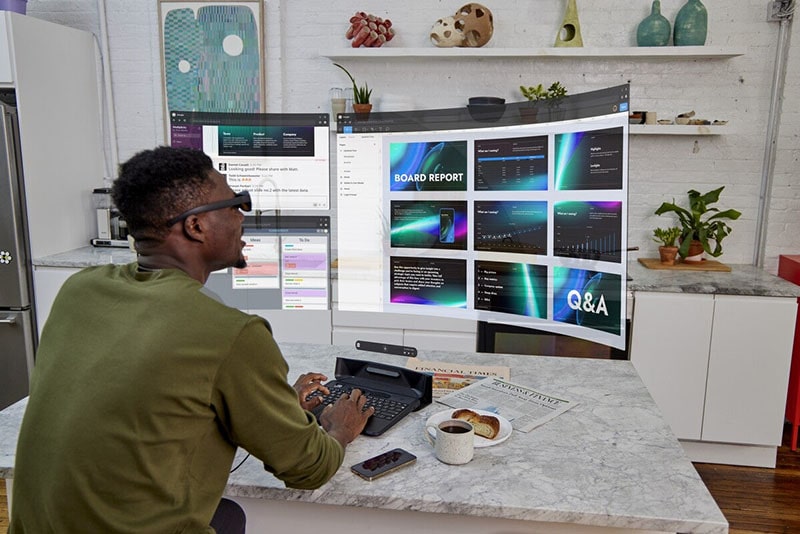 The Spacetop comes with 8GB of memory, 256GB of storage, a 2560x1920 resolution, and weighs in at just 3.3 pounds. It runs an open-source-based Android operating system, with application selection focusing mainly on productivity tools (principally office applications).

The Spacetop completely reimagines the traditional laptop and the concept of an office as a physical space. Its launch will provide users with a more convenient and immersive work experience, enabling them to work in a massive virtual workspace that functions as a private, personal and portable home office.

What Display Does Spacetop Use ?

It use two pcs 1920x1280 micro OLED. At the present stage, micro OLED is best choice of AR glass. Panox Display have beens selling micro OLED for many years.

Related:
| | | |
| --- | --- | --- |
| | | |
| ECX335AF (200 cd/m²) | ECX335B (500 cd/m²) | ECX335SN (3000 cd/m²) |