On February 14, the Bigsreen team recently released a thin PC VR headset "Bigscreen Beyond", which claims to be the world's smallest and lightest tear-back PC VR headset. It weighs only 127 grams, is less than 1 inch thick at its thinnest point, and can be customized based on 3D scanning of the face.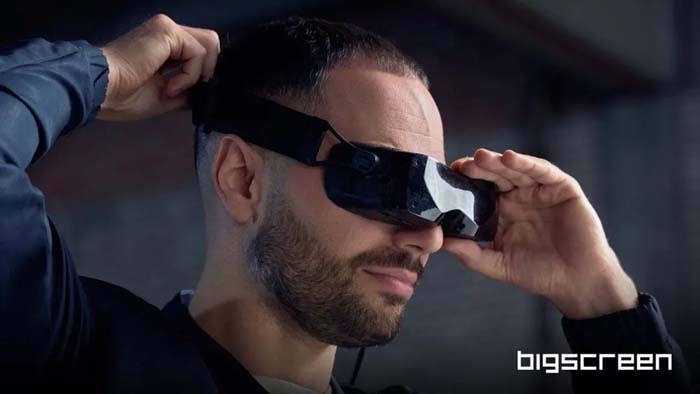 It is reported that Beyond is a 5K level SteamVR headset, its characteristics are based on Micro OLED+Pancake, and the head display part is very thin, including a mask weight of about 170-185g (without mask 127g). Compared with other PC VR of the same configuration, it also supports customization, such as mask, and IPD parameters that need to be tailored to each user. It will cost $999 and is expected to ship in the U.S. starting in the third quarter of this year, with more countries and territories to follow.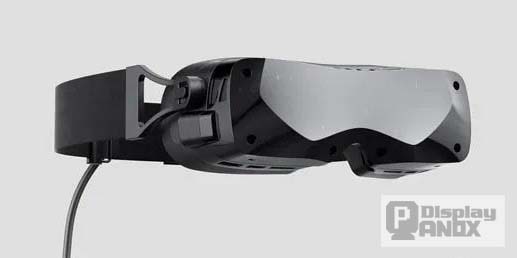 Founder and CEO Darshan Shankar said they wanted to build the VR headsets they wanted to achieve the best VR co-viewing experience: "Today's major VR headsets have doubled in weight compared to 2016. We built Beyond because we felt VR was too bulky and uncomfortable. We have invented new technologies that increase comfort and developed ultra-high-end components such as Micro-OLED displays and Pancake optics to improve immersion. In order to deliver the best movie viewing experience in Bigscreen, we had to build the best hardware through Bigscreen Beyond."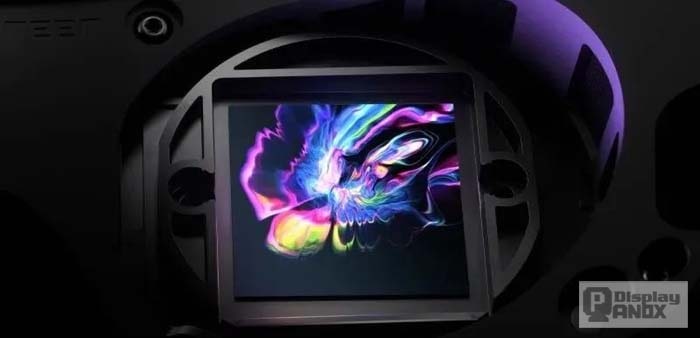 The Beyond features two 1-inch Micro OLED screens (arranged in RGB Stripe) with a single-screen resolution of 2560x2560, a binocular 5K level, and a refresh rate of 75Hz and 90Hz. With a FOV of 90 x 93 degrees and a PPD of 28, Beyond reaches a new level of clarity and fits its location.
The lens, a custom Pancake solution consisting of glass, plastic polymer, film, and coating, boasts superior optical better than Fresnel lenses.

In terms of weight, Beyond is almost the lightest Micro OLED+Pancake solution VR headset on the market.

For reference, Valve Index is 1440×1600 monocular, Meta Quest Pro is 1920×1080, and PICO 4 is 2160×2160.

Related: 3.5 inch VR OLED 1440x1600
2.9 inch VR LCD 2160x2160

Another big enthusiastic feature of Beyond is Bigscreen's ability to customize the size of the head display for each user. Among them, you can take a one-time scan of your face by using an iPhone XR or a newer iPhone. Bigscreen is said to offer a dedicated scanning app that measures the shape of a user's face and the position of their eyes, allowing the company to form a personal-specific facial interface and confirm pupil-pupil distance.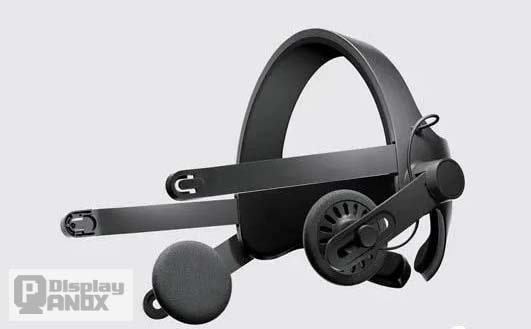 In addition, a hand-washable facial interface provides "even weight distribution, zero light leakage, and proper alignment of the eyes and optical system." Of course, glass users need to buy custom lenses that fit magnetically.

It's worth noting that Beyond offers an optional audio headband, but it's unclear how much it will cost.
Of course, Beyond is clearly missing features we think of as next-generation, such as eye tracking, face tracking, optical six-degree-of-freedom tracking, and wireless capabilities.
The Bigscreen Beyond costs $999 and is available for pre-order. Pre-orders will first ship in the US in Q3 2023 (cancellations and refunds are available prior to shipment).
Which Micro OLED Does Bigscreen Beyond use?
It seems using a 1.03 inch 2560*2560 Micro OLED, Panox Display can provide it.