Display panel manufacturers are companies that are able to produce the cell structures needed in OLED and LCD displays. Not monitor or TV manufacturers.
For LCD displays, the cell includes a front layer with contrast coating, a polarizing film, color, liquid crystals, a thin-film transistor (TFT), and a polarizing film.
For OLED displays, the cell includes a front layer with contrast coating, color filters, OLED panel, and substrate.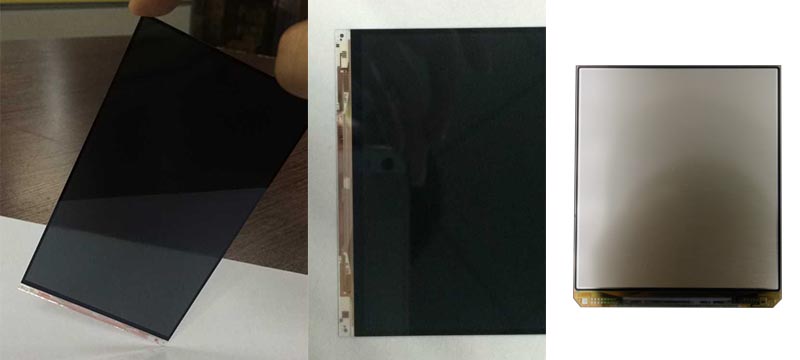 cell of lcd and oled, only few big manufacturers can make it
In both LCD and OLED displays, producing these cells – which are highly complex – is by far the most difficult element of the production process. Indeed, the complexity of these cells, combined with the levels of investment needed to achieve expertise in their production, explains why there are less than 30 companies in the whole world that can produce them. China, for instance, has invested more than 300 billion yuan (approximately $45 billion USD) in just one of these companies – BOE – over the past 14 years.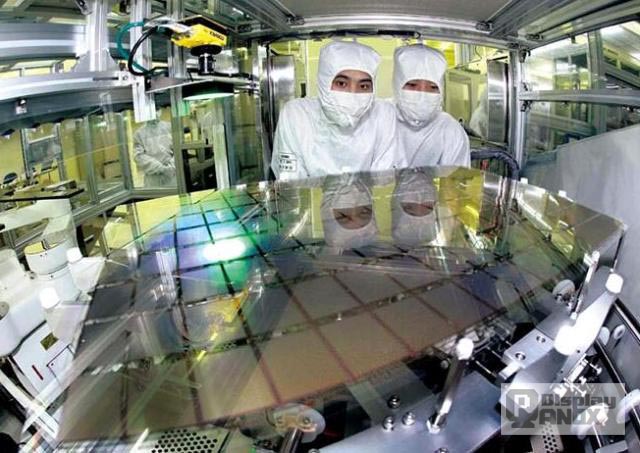 manufacturing of LCD/OLED cell
Panox Display has been involved in the display industry for many years and has built strong and long-term partner relationships with many of the biggest OLED and LCD panel manufacturers. As a result, we are able to offer our clients guaranteed access to display products from the biggest manufacturers.
The following are the biggest OLED and LCD manufacturers in the world:
(Click the blue title to check the original brand displays Panox Display provides)

1. BOE
Established in April 1993, BOE is the biggest OLED/LCD panel manufacturer in the world and can make all kinds of displays ranging from 0.39-inch 1920x1080 micro-OLED panels to 110-inch 7680x4320 LCD panels, as well as flexible and transparent displays.
In 2021, BOE continued to rank first in the world in five application fields: mobile phones, tablet computers, laptop computers, displays, and TVs. In addition, its AMOLED display output exceeded 10 million units per month for the first time in December 2021, a milestone development for both the company and the industry as a whole.

2. LG Display
LG Display was, until 2021, the No. 1 display panel manufacturer in the world. Owned by LG Group and headquartered in Seoul, South Korea, it has R&D, production, and trade institutions in China, Japan, South Korea, the United States, and Europe.
LG Display's customers include Apple, HP, Dell, Sony, Toshiba, Philips, Lenovo, Acer, and other world-class consumer electronics manufacturers.
LG's production base in China is in Nanjing, Shenyang.

3. AUO (AU Optronics)
Founded in 2001, AUO – or AU Optronics – is the world's leading TFT-LCD panel manufacturer (with a 16% market share) that designs, develops, and manufactures the world's top three liquid crystal displays. With panels ranging from as small as 1.5 inches to 46 inches, it boasts one of the world's few large-, medium -and small-sized product lines.
AUO is also the world's first TFT-LCD design, manufacture, and R&D company to be publicly listed on the New York Stock Exchange (NYSE).
AUO offers advanced display integration solutions with innovative technologies, including 4K2K ultra-high resolution, 3D, ultra-thin, narrow bezel, transparent display, LTPS, OLED, and touch solutions. AOU has the most complete generation production line, ranging from 3.5G to 8.5G, offering panel products for a variety of LCD applications in a range of sizes, from as small as 1.2 inches to 71 inches.

4. Sharp
Sharp is the inventor of the LCD screen.
Now Sharp is still top 10 TV brands all over the world. Just like BOE, Sharp produce LCDs in all kinds of size. Including small LCD (3.5 inch~9.1 inch), medium LCD (10.1 ~27 inch), large LCD (31.5~110 inch). Sharp LCD has been used on Iphone series for a long time.
Beside those current LCDs, the industrial LCD of Sharp is also excellent and widely used in public facilities, factories, and vehicles. The Sharp industrial LCD, just means solid, high brightness, super long working time, highest stability.
Memory LCD from Sharp is a unique display panel with low consumption, readable under the sun.

5. Truly Semiconductors
Truly Semiconductors is a wholly owned subsidiary of the Hong Kong-listed company Truly International Holdings. Founded in 1991, and headquartered in Hong Kong, the company's production base is located in the beautiful coastal city of Shanwei City in Guangdong Province, China.
Since its establishment, Truly Semiconductors has focused on researching, developing, and manufacturing liquid crystal flat panel displays. Now, after twenty years of development, it is the biggest small- and medium-sized flat panel display manufacturer in China.
Truly's factory in Shanwei City is enormous, covering an area of 1 million square meters, with a net housing area of more than 100,000 square meters. It includes five LCD production lines, one OLED production line, three touch screen production lines, and several COG, LCM, MDS, CCM, TAB, and SMT production lines.
Its world-class production lines produce LCD displays, liquid crystal display modules (LCMs), OLED displays, resistive and capacitive touch screens (touch panels), micro camera modules (CCMs), and GPS receiving modules, with such products widely used in the smartphone, automobile, and medical industries. The LCD products it offers include TFT, TN, Color TN with Black Mark (TN type LCD display for onboard machines), STN, FSTN, 65K color, and 262K color or above CSTN, COG, COF, and TAB modules.

6. Innolux
Innolux carries out production and sales operations in a one-stop manner, providing its global customer base with comprehensive solutions.
In its early days, Innolux attached great importance to researching and developing new products. Mobile phones, portable and mounted DVD players, digital cameras, games consoles, PDA LCDs, and other star products were put into mass production and quickly captured the market, winning the company considerable market share.
Looking forward to the future, the group of photoelectric will continue to deep LCD display field, is committed to the development of plane display core technology, make good use of global operations mechanism and depth of division of labor, promise customers high-quality products and services, become the world's top display system suppliers, in 2006 in the global mobile phone color display market leader, become "Foxconn technology" future sustained rapid growth of the engine.

7. Hannstar
Founded in June 1998, Hannstar specializes in producing thin-film transistor liquid crystal display panels, mainly for use in monitors, notebook displays and televisions. It was the first company in Taiwan to adopt the world's top ultra-wide perspective technology (AS-IPS).
The company has three LCD factories and one LCM factory. It has acquired state-of-the-art TFT-LCD manufacturing technology, which enables it to achieve the highest efficiency in the mass production of thin-film transistor liquid crystal display production technology. Its customers include many of the biggest and most well-known electronics companies and computer manufacturers in Taiwan and overseas.
In 2002, it signed an IPS patent authorization contract with Hitachi of Japan and started to plan a 5th-generation plant to make the product line more complete and meet the needs of different customers.

8. Visionox
On October 8, 2008, Visionox opened the first mass OLED production line on the Chinese mainland, with a focus on PMOLED manufacturing.
GVO – a sub-company of Visionox – is set to produce AMOLED displays for use in the mobile phone industry.

9. TCL CSOT (TCL China Star Optoelectronics Technology)
TCL CSOT – short for TCL China Star Optoelectronics Technology (TCL CSOT) – was founded in 2009 and is an innovative technology enterprise that focuses on the production of semiconductor displays. As one of the global leaders in semiconductor display market, it has bases in Shenzhen, Wuhan, Huizhou, Suzhou, Guangzhou, and India, with nine panel production lines and five large modules bases.
TCL CSOT actively produces Mini LED, Micro LED, flexible OLED, printing OLED, and other new display technologies. Its product range is vast – including large, medium, and small panels and touch modules, electronic whiteboards, splicing walls, automotive displays, gaming monitors, and other high-end display application fields – which has enabled it to become a leading player in the global panel industry.
In the first quarter of 2022, TCL CSOT's TV panels ranked second in the market, 55 inches, 65 " and 75 inches second, 8K, 120Hz first, the first, interactive whiteboard and digital sign plate; LTPS flat panel, the second, LTPS and flexible OLED fourth.

10. EDO (EverDisplay Optronics)
EDO (also known as EverDisplay Optonics) was founded in October 2012 and focuses on the production of small- and medium-sized high-resolution AMOLED semiconductor display panels.
The company opened its first production line – a 4.5-generation low-temperature polysilicon (LTPS) AMOLED mass production line – in 2014, which started mass producing AMOLED displays in November 2014.
In order to ramp up production output, the company began construction of a 6th-generation AMOLED production line in December 2016, with a total investment of 27.3 billion yuan (almost $4 billion USD). The line, which has a production capacity of 30,000 glass substrates per month, produces flexible and rigid high-end AMOLED displays for use in smartphones, tablet pens, vehicle displays, and wearable devices.

11. Tianma Microelectronics
Tianma Microelectronics was founded in 1983 and listed on the Shenzhen Stock Exchange in 1995. It is a high-tech enterprise specializing in the production of liquid crystal displays (LCD) and liquid crystal display modules (LCM).
After more than 30 years of development, it has grown into a large publicly listed company integrating LCD research and development, design, production, sales, and servicing. Over the years, it has expanded by investing in the construction of STN-LCD, CSTN-LCD, TFT-LCD and CF production lines and module factories across China (with locations in Shenzhen, Shanghai, Chengdu, Wuhan and Xiamen), as well R&D centers and offices in Europe, Japan, South Korea and the United States.
The company's marketing network is all over the world, and its products are widely used in mobile phones, MP3/MP4 players, vehicle displays, instrumentation, household appliances, and other fields. In terms of technical level, product quality, product grade, and market share, it ranks at the forefront of the domestic industry and has become a leading enterprise in the field of small- and medium-sized displays.

12. JDI (Japan Display Inc.)
JDI (Japan Display Inc.) was established on November 15, 2011, as a joint venture between the Industrial Innovation Corporation, Sony, Hitachi, and Toshiba. It is dedicated to the production and development of small-sized displays. It mainly produces small- and medium-sized LCD display panels for use in the automotive, medical, and industrial fields, as well as personal devices including smartphones, tablets, and wearables.

13. Sony
Although Sony's TVs use display panels from TCL CSOT (VA panel), Samsung. Sony still produces the world's best micro-OLED display panels. Sony has many micro OLED model such as 0.23 inch, 0.39 inch, 0.5 inch, 0.64 inch, 0.68 inch, 0.71 inch. Panox Display used to test and sell many of them, compare to other micro OLED manufacuturers, Sony`s micro OLEDs are with the best image quality and highest brightness (3000 nits max).