Tandem OLED is a highly efficiency OLED structure that combines multiple conventional OLED devices with connected layers. Each traditional OLED module has its own complete functional layer, including the hole/electron injection layer, the hole/electron transport layer, and the light layer. Because all OLED modules share one anode and one cathode, less raw materials are required.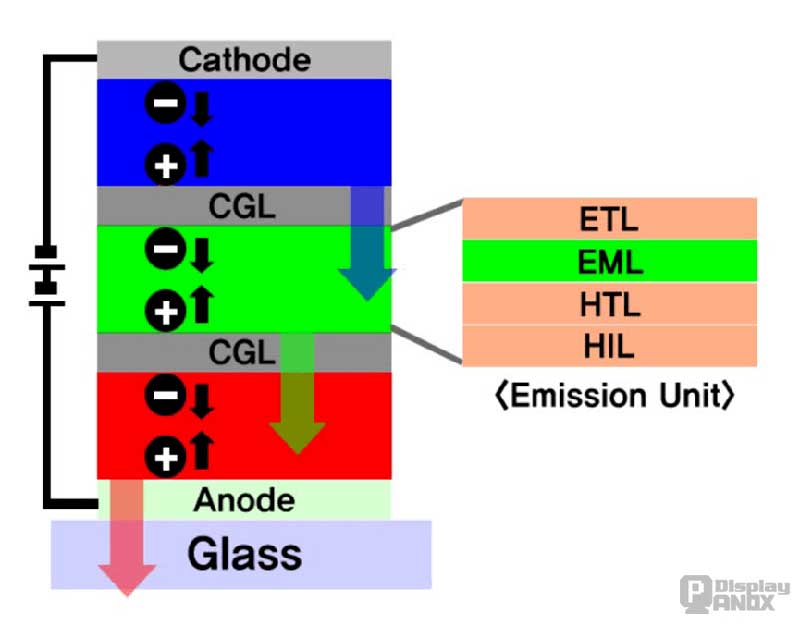 The OLED modules in tandem are independent from each other, a factor which enables greater choice in regard to material selection and matching, optimal performance from each element, and the ability to easily adjust colors.
Compared to traditional fluorescent/phosphorescent hybrid devices, tandem OLED displays don't suffer from loss of efficiency.