The OnePlus Nord Watch was released yesterday with a larger screen, motion tracking and up to 30 days of battery life.
The OnePlus Nord Watch features a 1.78 inch AMOLED rectangular screen with a 368x448 resolution and a 60Hz refresh rate. The watch has no built-in GPS, so it can only receive its location from a smartphone via Bluetooth 5.2.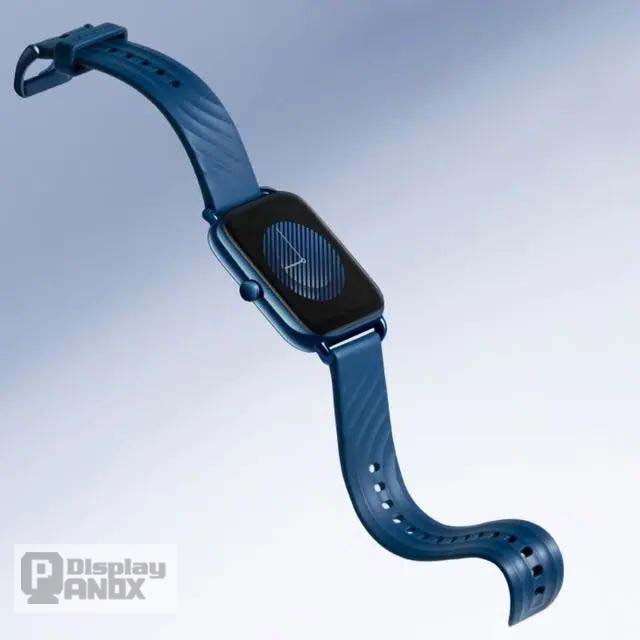 In addition, the OnePlus Nord Watch helps women track their menstrual cycle and has a heart rate sensor, oxygen saturation monitoring and sleep monitoring.
The watch is equipped with an acceleration sensor that automatically detects exercise activity and supports 105 exercise modes. The watch also has IP68 protection rating, which provides comprehensive protection against dust and water.
The OnePlus Nord Watch has a zinc alloy and plastic body, while the band is made of silicone. The watch has a 230mAh battery that can last for a month in low-power mode and about 10 days of daily use.
The OnePlus Nord Watch is now available in India, with an initial price of 4,999 INr (about 438 CNY) for Midnight Black and a retail price of 6,999 INr (about 613 CNY). A Dark blue version is also on the way, but no launch date was given.

The 1.78 OLED used on Nord Watch, it has an on-cell touch panel and NFC function. Both EDO and Truly has produced same 1.78 inch AMOLED. This OLED can be drove by MIPI or SPI interface.