2.45 inch TFT-LCD Display
For a few displays with controllor board, it's better to buy from our online store. For development and batch order, or technical specification including datasheet, circuit schematics, initial code, customized cover glass, touch panel, please kindly contact us
Shop on Online Store
Model: H245QBN2.0

Panox Display`s 2.45 inch LCD is 240x432 pixel MP4 used TFT-LCD display with MIPI 1lanes interface, outstanding display quality,vivid color, super wide view angle, high brightness(500 nits) and easily controlled by MCU such as SSD2828, STM32, GD32, AVR, ARDUINO, ARM and Raspberry PI.

It can be used in any Ipod nano, Read scanning pen, Driving Recorder,Hand-held equipment,dynamic information displays requires display in high quality and colorful image.


Panox Display also provide C8051F340 driver board to drive this 2.45 inch LCD.


Tested with C8051F340 MCU driver board, this board can only show some images on screen, can`t play video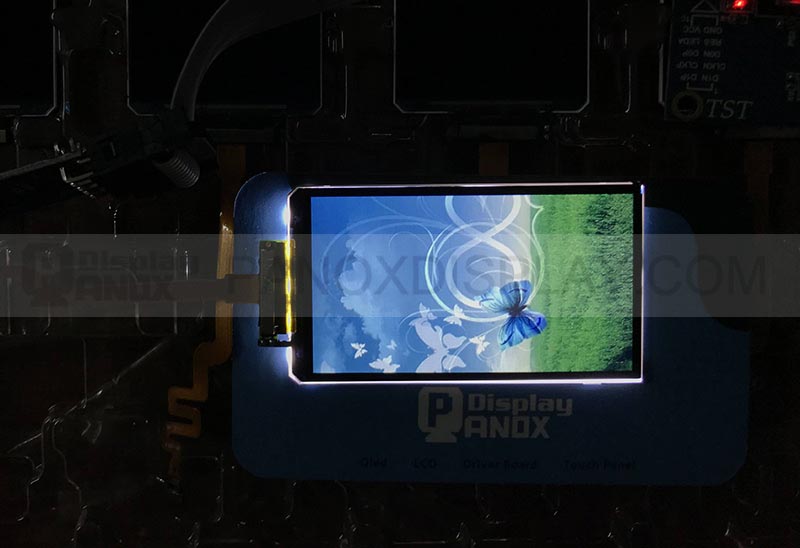 Mechanical Dimension Drawing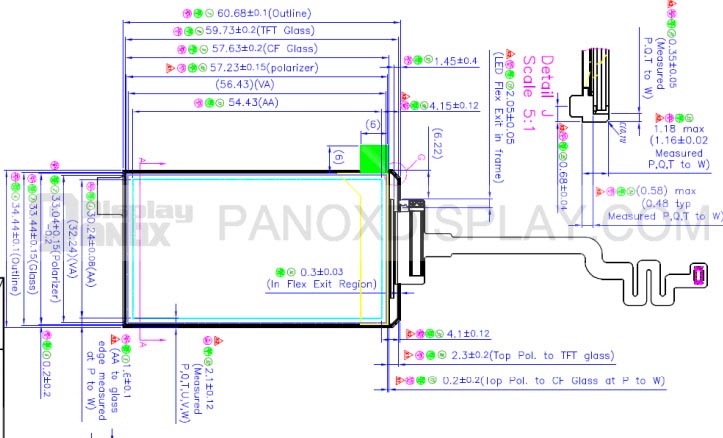 Customized Touch Panel (CTP) available


Datasheet Download
| File Name | Description | Language | Tags | Update Time | Document Size | Download |
| --- | --- | --- | --- | --- | --- | --- |
| H245QBN02_1-10.pdf | Datasheet | English | 2.45 lcd | 2022-05-20 05:08:13 | 199.43KB | |