7.84 inch Long Strip LCD For Aida64 Sub Display
For a few displays with controllor board, it's better to buy from our online store. For development and batch order, or technical specification including datasheet, circuit schematics, initial code, customized cover glass, touch panel, please kindly contact us
Shop on Online Store
Tianma Display model TM078L1280 is a color active matrix thin film transistor (TFT) liquid crystal display (LCD) that uses amorphous silicon TFT as a switching device. This model is composed of a TFT LCD panel, a driving circuit and a back light system. This TFT LCD has a 7.84 inch diagonally measured active display area with (400 horizontal by 1280 vertical pixel) resolution.
The application of 7.84 inch LCD: Sub-screen of PC, Vehicle, Car, Streched Bar LCD.

BTW, our board also support Raspberry Pi, some modify of config.txt is necessary. For more, please contact us.

Tested With HDMI To MIPI DSI Controller Board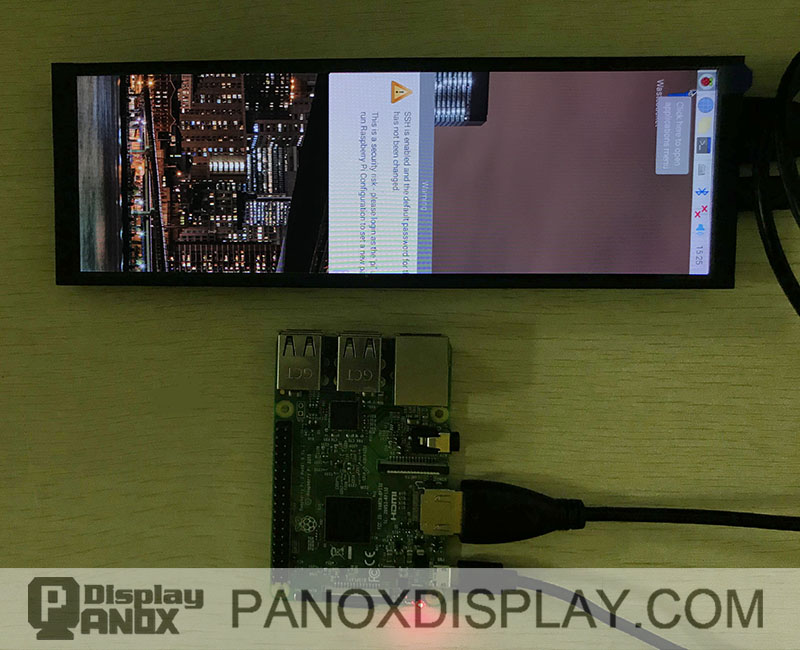 Datasheet Download
| File Name | Description | Language | Tags | Update Time | Document Size | Download |
| --- | --- | --- | --- | --- | --- | --- |
| 7_84_lcd_WTL078401G05.pdf | Datasheet | English | 7.84 lcd | 2022-05-12 23:02:03 | 245.65KB | |
Panox Display values every opportunity to cooperate with clients, because TFT-LCD is very fragile,so we provide a solid package and the fastest way to ship. Panox Display has seven years experience of in international trade and served more than 1000 clients all over World.
It`s safe and convenient to work with Panox Display.



To make your development of the TFT-LCD driver more smooth, Panox Display will provide free connectors and an adapter board, engineers can directly fly lines to the main board.
If you need a customized board with HDMI/Type-C input, Panox Display also can meet your requirements.



Panox Display has built an automatic production line that can produce more than 50K displays per day. Its free dust factory can automatically bond IC, FPC, and backlight. Panox Display always keeps a skillful QC team to make sure every shipped display is without any quality problems.
Panox Display also provides customized LCD/OLED with a low-cost solutions.



Panox Display focuses on small and medium-size displays, from 0.39 inch to 15.6 inch, including all kinds of shapes, such as rectangular displays, square displays, round/circular displays, and Long-strip displays.



Over the past 7 years, Panox Display has served clients all over the world, most of our clients are from developed countries, such as North America, Europe, East Asia, and Australia. With patient service, Panox Display has built good relationships with many clients including DIYers, engineers, purchasers, electronics traders, and company founders. Panox Display has reliable express shipped to any place in the world.
Our clients are from varieties of industries, from civil products to military level, including vehicles, E-entertainment, Smartwatch, 3D printers, turn-key solutions, diving, and medical.
With the development of technology, more and more products will need display panels. Panox Display also keeps following the latest display technology.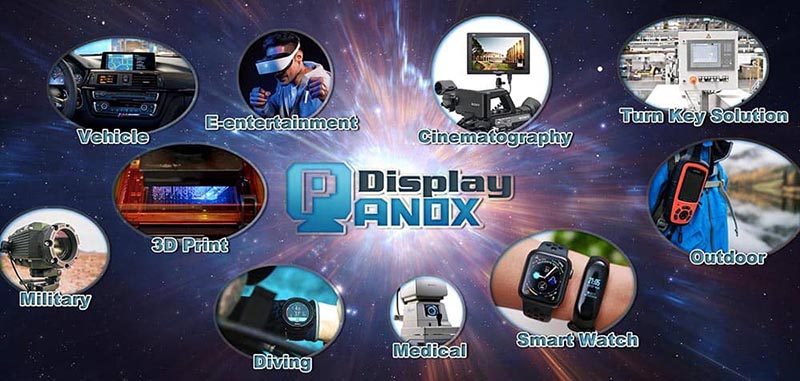 What do you wait for? Just start to develop with Panox Display`s panels.