On November 25, BOE responded to investors about the development of AR/VR display panels, saying that BOE has provided VR/AR/MR smart applications display solutions, including high PPI, high refresh rate of Fast LCD and ultra-high resolution, ultra-high contrast of Micro OLED (silicon-based OLED) and other representative display technology.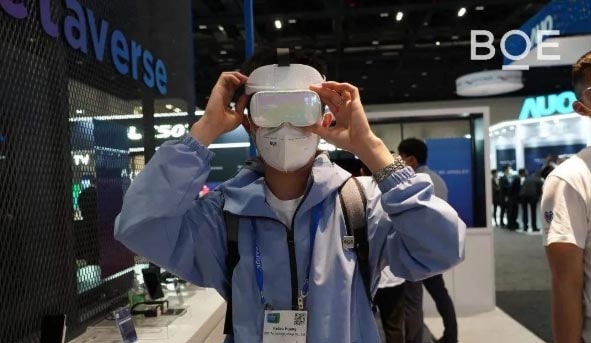 In addition to the mass production of 1200ppi Mini LED backlight Fast LCD,0.49 "/0.7" FHD Micro OLED, BOE has completed the development of 1411ppi Fast LCD technology. VR Micro OLED with monocular 4Kx4K resolution is also under development.

Related:

Moreover, in order to further strengthen the blueprint of the rapidly developing "metaverse" market, BOE plans to invest in the construction of the 6th generation of new semiconductor display device production line mainly using LTPO technology, which is mainly used to produce VR display screens of core metaverse devices, this production line is compatible with high-end display products such as Mini LED which can direct display backplane. The construction of this production line is also an important measure for BOE to implement the strategy of "IOT of Displays". While meeting the increasing demand of emerging markets, it will accelerate the iteration and innovation of cutting-edge display technology and lead the VR industry to accelerate into the era of "meta-universe".
Related: Fast LCD Structure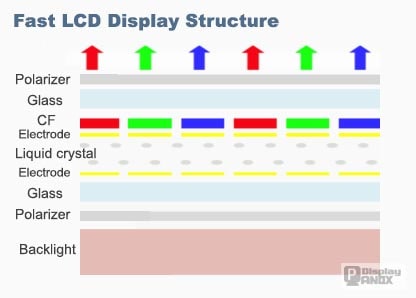 For the construction of the LTPO 6-generation production line, BOE said that VR products are an important access port to the meta-universe, and VR panel technology needs to achieve ultra-high PPI. Currently, there are three technologies, including LTPS (low-temperature polycrystalline silicon), LTPO (low-temperature polycrystalline oxide), and Micro OLED (silica-based organic light emitting diode).

Among them, LTPS technology can meet the highest resolution of about 1700 PPI (pixel density), while LTPO technology can meet the highest resolution of about 2100 PPI.

BOE said that in the future, market demand will continue to improve, it is expected that 1500+PPI products will become the mainstream of the industry in the future, and LTPO technology will also become the development trend of glass-based VR drive technology.

Regarding the production cost, BOE said LTPO technology is superior to Mirco OLED. Considering the technology and cost comprehensively, LTPO/LTPS technology can meet the demand for mainstream consumer VR devices in the next 5-10 years and is easily accepted by a wide range of consumers.