Chinese panel manufacturer BOE will supply OLED panels for use in the premium version of Apple's iPhone 15 (tentative name) series next year. In related news, it is also expected that BOE will begin to produce even more technologically advanced panels next year in its pursuit of both Samsung Display and LG Display.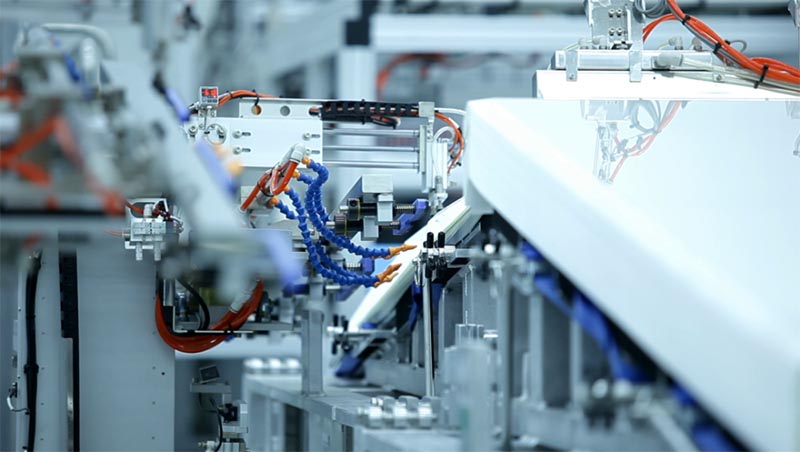 According to recent industry news, BOE has embarked on the goal of producing organic light-emitting diode (OLED) panels at its new B12 factory in Chongqing for use in the Apple iPhone 15 Pro – the premium model in forthcoming iPhone 15 range – which will be launched in the second half of next year. BOE has, until now, only supplied 6.06-inch OLED screens for use in standard iPhone models, including for the iPhone 14 series (tentative name), which will launch in the second half of this year.

BOE's panels for iPhone 15 Pro devices will use low-temperature polycrystalline oxide (LTPO) thin-film transistors (TFT). LTPO TFT is a low-power technology that supports 120 hertz (Hz) screen refresh rates in a 5G environment.

BOE will begin supplying OLED panels for iPhone 15 Pro devices next year, a development which promises to kickstart a three-strong battle in the high-end product market that is currently monopolized by the Korean panel manufacturers Samsung Display and LG Display. BOE's share of the iPhone OLED market has already grown considerably over the last year, from around 5-10% (approximately 15-16 million units) last year to nearly 20% this year (approximately 40-50 million units out of the total iPhone OLED market of 250 million units). That growth has occurred despite the fact BOE is only currently supplying 6.06-inch OLED panels for existing models such as the iPhone 13 and the soon-to-be launched iPhone 14. Its share of the market will surely only grow as it expands into the premium market by supplying OLED panels for the iPhone 15 Pro.

BOE is expected to produce the LTPO TFT panels that will be used in the iPhone 15 Pro devices on the first-phase production line of its new B12 factory in Chongqing. BOE began producing OLED screens at that plant in the fourth quarter of last year, and is expected to ramp up production there throughout the course of this year. Previously, BOE has produced OLED panels for iPhones in Chengdu B7, Mianyang B11, and other locations in Sichuan Province.