On the evening of April 28, Visionox disclosed its 2021 annual report, in which the company demonstrated how performance had been boosted by its burgeoning relationships with top-tier brands. The headline figures from the report were those relating to operating revenue – which reached 4.54 billion yuan, an increase of 32.3% year-on-year – and revenue from the sales of AM-OLED products – which totaled 4.38 billion yuan, up 103.6% year-on-year. Also of significance was the fact that the company's operating cash flow increased significantly, by 153%.
(GVO is Visionox`s brand for AM-OLED)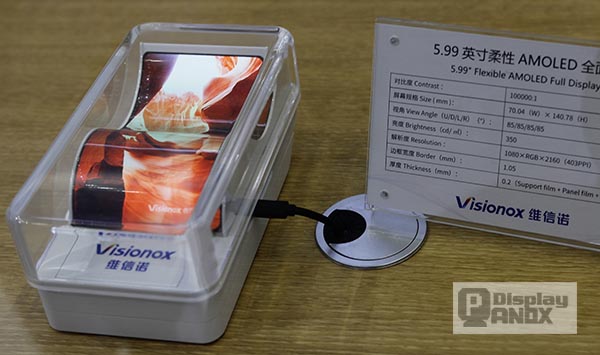 5.99 inch Flexible OLED
The annual report also made clear that the business' operating conditions continue to look healthy and, as such, there is no sign of a slowdown in growth. Indeed, the company's AM-OLED product revenue continued to grow significantly in the first quarter of 2022, achieving an operating revenue of 1.49 billion yuan, up 22.9% year on year (retroactively).

AM-OLED shows the current is still in the technology leading period, folding, screen camera, narrow frame, high refresh rate, low power consumption, ultra-thin display technology popular with the market, terminal application penetration accelerated, and gradually from smartphones, smart wear small main penetration areas to the car, laptop size expansion, industry in rapid expansion period, no previous display industry facing cyclical fluctuations, the overall industry pattern initially formed.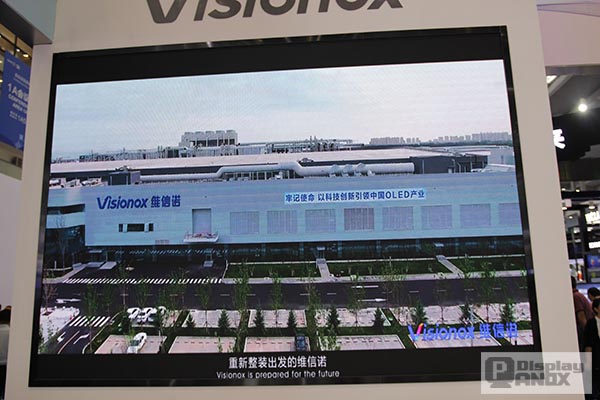 Visionox is a manufacturer only produce OLED

During the reporting period, Visionox supplied products to numerous top-end brands, including ZTE, Xiaomi, OPPO, VIVO, Nubia, Huami, Fitbit, as well as other well-known brands. This is a testament to its ability to continuously expand its customer base, as well to the operation level of its production line. According to data from Qunzhi Consulting, Visionox's global AM-OLED smartphone panel shipments increased by 48% year-on-year in 2021. This was especially true in the fourth quarter, which saw rapid growth. The data also shows that its annual shipments ranked fourth in the world, and second in China.

Visionox's focus on AM-OLED displays is likely to see it continue to grow, as the market space for AM-OLED displays is itself continuing to grow – a trend which is not true of other types of display technology. This is demonstrated by analysis from OMDIA, which shows that, while small-size OLED panel sales reached US$35.4 billion in 2021 (up 35% year-on-year), there was still room for expansion into the medium size tablet and laptop markets. With a number of major smartphone brands scheduled to release new products this year, OLED's dominant position in the smartphone display field is also only likely to grow. Indeed, it is expected that the small-size OLED display market share will reach US$38 billion in 2022 (up 7% on 2021), and the penetration rate of small-size panels will increase to 31%.

In 2022, Visionox intends to steadily improve the operating capacity of its production lines and greatly increase supply capacity. The company will also closely focus on customer needs while rapidly transforming its R&D work into the mass production of new products, developments which will see it provide higher quality and more advanced technology display panels to the market.